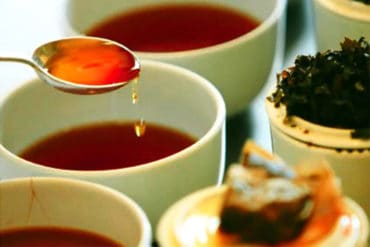 Mountain tea – the perfect enjoyment
Many regions in Greece dispute for which of them producesmountain tea with the best taste and the best healing powers. Here, in Syrrako is known that it has one of the best varieties of wild tea with a rich scent and a great taste.
The genre Sideritis (mountain tea for us) owes its name to the confidence of the roman era, which claims that these plants heal the wounds, provoked by iron and swords.
In addition, many gladiators held it upon them as a magic charm to avoid the serious injuries. It is already scientifically proved that the hot drink of sideriti tones up without causing insomnia, helps the digestive system and intoxicates, soothes the cough (especially in combination with a little honey) and offers its special healing powers against the cold.
If you get here about the end of June, you can join the collection procedure. A season which the scent of the fresh flower shoots of sideritis when their flowers wet in the grounds of the houses, spread their smell in every path of the village, a truly intoxicating enjoyment.
The variety of S.athoa (tea of Vlachs) you will find it in abundance in the small stores of Syrrako, and also you can enjoy it with your breakfast in Stavraetos anytime in a day.